Well, well, well. It looks like the trailer for Ninja Assassin has finally been released! So, I watched it in high definition...and I'm loving it. I think that it's undoubtedly going to be a great movie!
However, it's success in the box office will be one of those things that we'll just have to wait and see. This movie will premiere five days after the second film release in the uber-popular
Twilight
saga. Boo. Hiss.
Most of us are already thinking that Ninja Assassin won't do to well in the box office because of the release of New Moon. That's probably true. But then again, the reasons behind choosing November 25th for a release date range from college students being on holiday to guys ditching their girlfriends (who are undoubtedly watching New Moon) to see an action flick. And that second reason is probably the most true. I went to see Twilight on opening night (when I was still a fan) and saw a ton of miserable guys.
But either way, we'll just have to wait and see what happens. But what do you guys think?
Click the link to view the trailer for Ninja Assassin:
Ninja Assassin Hi-Def Trailer!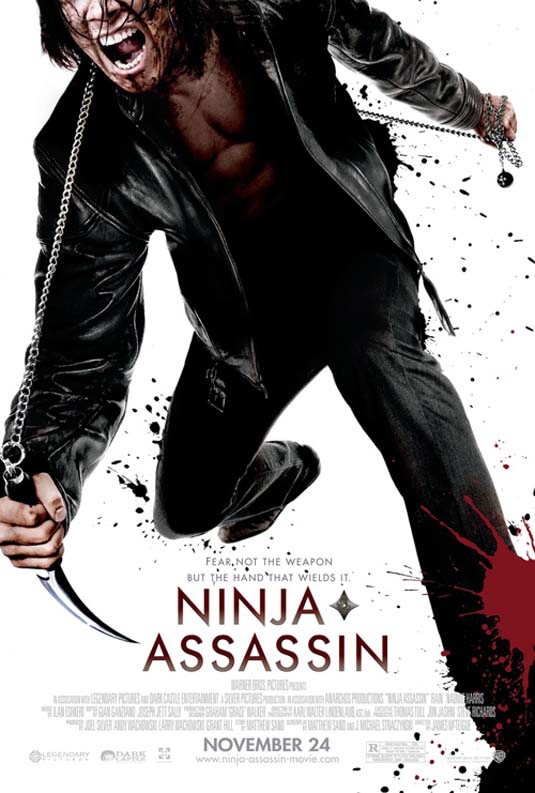 "Fear not the weapon, but the hand that wields it."