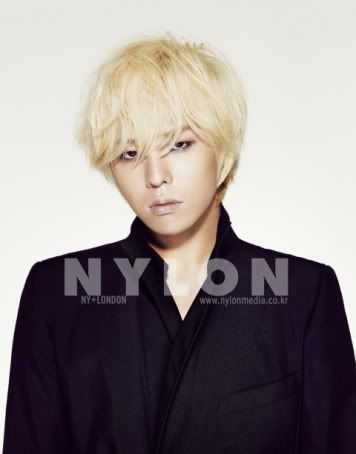 This is your midweek update for the third week of September, giving you some of the latest news in one post so I don't have to make a ton of them.
Our first mention is the sweet-amazing G-Dragon. Why is he here, you ask? No, not because of his four consecutive wins on Music Bank for his performances of
Heartbreaker,
no, not because of the rumored chemistry between him and
2NE1
's
Dara
, but because of four--yes,
four
--plagiarism accusations from Sony ATV.
Sony ATV holds 10% of the rights to
Flo Rida
's
"Right Round"
and 100% of the rights to
Oasis
's
"She's Electric."
But it's not just
"Heartbreaker"
and
"Butterfly"
that are under fire, but also
Big Bang
's
"With U"
and
2NE1
's
"I Don't Care."
I can't quite remember what
"With U"
supposedly plagiarized, but
"I Don't Care"
was claimed to plagiarize
"Just Go"
by
Lionel Ritchie
.
Wow. The 2NE1 and Big Bang songs totally threw me for a loop. These plagiarism charges have put a smear on Big Bang and G-Dragon's solo career. But I doubt there will be any negative publicity for 2NE1; too many hardcore 2NE1 fans for that to happen. >.>
Secondly, we've got the issue of
2PM
's former leader,
Jae-bum.
A recent
poll
from popular Korean celebrity gossip blog
POPSEOUL!
has shown that there are quite a few 2PM fans who are no longer going to support the group because of Jae-bum's absence. Out of 2,858 votes (as of 5:50 PM U.S. Central Time), 64% of them said that they're no longer going to support 2PM.
It makes me feel sorry for the other six boys who are working so hard to keep their fans happy. Which leads me to believe--was 2PM really just a Jae-bum show?
Well, this is all I've got for the midweek update. Remember to vote in our Eye Candy Poll! October is a month abounding with dark and playful fun because of the upcoming Halloween holiday. So our poll is of the hottest visual J-Rock stars! You've only got six days left to vote, so vote before your time runs out!